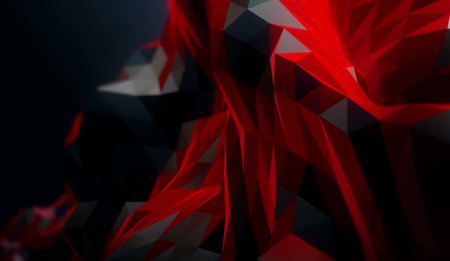 The types of filament we use
ABS

ABS, acrylonitrile butadiene styrene, is a popular 3D printer filament material.
Best usage is for more durable prints, which would also mean being more heat resistant.
Compared to PLA filament ABS is stronger and more flexible. It can also be post-processed
using acetone making the end result smooth and shiny.
PLA
PLA is one of the two most used 3D printing filaments (alongside with ABS). It is the most recommended material for many 3D printers and for good resons: PLA is useful in many printing programs, it won't warp, is odorless and won't need a heating bed.
PLA is one of the most environmentally friendly 3D printer filaments: it is made from annually renewable resources (corn starch) and needs less energy for proseccing compared to traditional (petroleum-based) plastics. Outside 3D printing, PLA is commonly used on food packaging such as caramel packaging and on biodegradable medical implants such as stitches. PLA filament for 3D printing is available in many colors.


ASA

Acrylonitrile styrene acrylate (ASA) was developed as alternative option for its counterpart ABS.
It is an exellent choice for outdoor used parts or prints due to its many additional features
(such as greatly being weather resistant and not changing color when exposed to UV light).
When white ABS turns into light yellow over time, ASA stays bright white much longer. ASA's printing
settings are pretty much the same as with ABS, but only printing temperature is different.

Nylon Polyamide
Nylon is a tough and semi-flexible material that offers high impact and abrasion resistance. It is an ideal choice for printing durable parts.

PET (PETG, PETT)
PETG is an abbreviation for Polyethylene Terephthalate (with a glycol modification) which is one of the most common polymers used today. It's used to make water bottles, food packaging, and countless other common plastic items. As a 3D printing filament, PETG plastic has proven its worth as a durable material that is easy to use. Figuratively speaking, it combines the most useful characteristics of ABS filament (the rigidity and mechanical properties for functional parts) with the ease of printing that PLA filament affords. Kind of a "best of both worlds" scenario.

TPE
TPE is a category of rubberlike plastics that are helpful for anything that needs impact or vibration resistance, non-slip characteristics, or just plain old flexibility. Used in dampeners, non-slip feet, phone cases, and the like, TPE deforms and compresses easily to counter loads, making it incredibly durable.
Polycarbonate
Polycarbonate, also denoted as PC, is a strong, durable, and tough material. It's a naturally transparent thermoplastic with high impact resistance and excellent heat resistance. As a 3D printing filament, it's heat resistance is both a benefit and a problematic characteristic, as it is even more prone to warping and splitting than ABS filament. As such, this material needs high temperatures in order to extrude and have proper layer adhesion. Once it's all said and done though, successfully printing Polycarbonate filament can enable you to print some stellar and almost indestructible RC cars, drones, or anything else you can imagine.

TPU
Thermoplastic Polyurethane (TPU) is a flexible, abrasion resistant thermoplastic that is used in a number of manufacturing processes for both consumer and industrial use. In certain blends it can become very soft, but TPU material offers many benefits and features.

PVA
PVA, or Polyvinyl Alcohol, is a soft and biodegradable polymer that is highly sensitive to moisture. When exposed to water, PVA will actually dissolve, which makes it a very useful support structure material for 3D printing. When printing extremely complex shapes or ones with partially enclosed cavities, PVA supports can be used and easily removed by dissolving in warm water. Standard supports may have been difficult to print or remove in these situations. PVA can also be used as a model material if there is a need to make quick prototypes.

PC-ABS
PC-ABS is a high-impact engineering thermoplastic ideal for functional prototyping, tooling and low-volume manufacturing. Get the best of two FDM materials, the strength and heat resistance of PC and the flexibility of ABS. PC-ABS also delivers excellent feature definition and surface finish.

PP
Polypropylene (PP) is one of the most frequently used plastics in the world with a wide range of industrial and consumer applications. It is also one of the most challenging materials to 3D print with. However, once mastered, it yields a lot of benefits: PP has advantages over standard filaments like PLA, including its chemical resistance and relative flexibility.

EasyWood™
EasyWOOD looks, feels and smells like real wood. EasyWood is a unique blend of 40% ground wood particles in combination with the proven EasyFil polymers.
This material is exceptionally easy to print. It's nearly distortion-free and hardly warps when cooled.
Nylon CF15
Nylon CF15 is a Nylon based carbon fibres reinforced material for the FFF (also known as FDM) 3D printing technology. It is characterized not only by high strength and high thermal or chemical resistance, but also better processing stability and rheological properties.
The material has excellent impact resistance also with low temperatures.
Typical is also low thermal expansion. This material is suitable for printing of frequently stressed parts, for example bearings etc.
MetalFil™ Classic Copper
MetalFil - Classic Copper is a metal-filled PLA-based filament with approximately 80% of gravimetric copper filling. This incredible high filling with copper powders enables every FDM 3D printer user to 3D print copper objects which are almost indistinguishable from genuine copper casted objects.

Steelfill
Steelfill is a PLA filament that contains steel. Objects made with it can be processed for a metallic shiny surface.

Nylon Carbon Fiber
NYLON CARBON FIBER is a high quality filament in reinforced polyamide with carbon fibers, which is odourless during the extrusion process.
Carbon fiber filament is ideal for prototypes that need optimal mechanical and heat resistance.

ApolloX™
ApolloX is a professional high-performance engineering filament, which is based on an uniquely industrial-grade modified ASA (Acrylonitrile Styrene Acrylate) compound. ApolloX has been modified to have great thermal stability, improved filament flowing behavior, zero-warping and flawless first- and interlayer adhesion allowing you to 3D print objects with an almost injection-molded precision. ApolloX is UV and weather resistant and by that ensuring great color stability – combined with high strength and heat resistant properties – which makes ApolloX a perfect engineering filament for outdoor and automotive applications.
Polymaker PC-Max™
Polymaker PC-Max™ is an advanced Polycarbonate (PC) based filament designed specifically for desktop FDM/FFF 3D printing. In addition to high printing quality, great mechanical strength and heat resistance, Polymaker PC-Max™ offers excellent impact strength and fracture toughness, making it the ideal choice for engineering applications.

Z-HIPS
Z-HIPS filament is best for 3D printing large models. Its durability makes it perfect for prototyping machines and functional testing.

ecoPLA
The ecoPLA has been slightly modified to make it perfect for 3D printing.
PLA (polylactic acid) is a non-toxic biodegradable 3D printing material.

Green-TEC
GreenTEC PRO is part of extrudr's BIO Performance range and was developed for high-performance applications. The material has excellent flexural strength and very little warping, as well as a high-quality surface.

StoneFil™
StoneFil filaments contain a unique mixture of grinded stone particles in combination with modified and proven easy-to-print binding polymers.

Z-ESD
Z-ESD filament gives your models electrostatic discharge protection particularly useful in electronic industry. The filament protects your models against most acids, alcohols, and weak alkalies. Z-ESD is perfect for casings of delicate electronic and mechanical components working in adverse industrial environment.
SKULPT
SKULPT is a unique sculptable 3D printer filament materialized by Thibra3D, which allows one to post process SKULPT 3D printed objects similar to sculpting clay. By projecting a temperature of ± 70° C on the SKULPT 3D printed object it will be possible to tweak and finetune the 3D printed object by sculpting it or remodelling it slightly.

PolySmooth
PolySmooth™ is a unique, easy-to-print filament designed for hands-free post processing. The surface can be smoothed with alcohol to achieve layer free models using the Polysher™.

Ninjaflex
NinjaFlex flexible filament leads the industry thanks to its superior flexibility and longevity compared to non-polyurethane materials. Its consistency in diameter and ovality (roundness) outpaces other polyurethane materials.

Semiflex
Just like the original NinjaFlex 3D Filament, SemiFlex material boasts flexibility, strength and reliability for your 3D printing projects and is slightly more rigid to expand your printing possibilities.